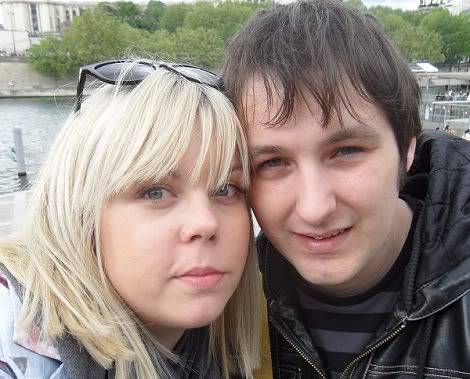 My name is Tor Brierley, I am 26 and yesterday (on my birthday) my gorgeous boyfriend, now fiance, Mike proposed to me. I know everyone says this about their own proposals, but it was so romantic and I had no idea it was about to happen!
It was a normal (lovely) birthday: I got a normal amount of presents (Mike gave me a beautiful brooch and my sisters and parents spoilt me as usual) and then we went to my favourite restaurant (Archipelago) for a decedant, yummy and rather expensive lunch of crocodile bites and kangaroo fillet, which is my favourite dish in the world (I really recommend it!) Mike then suggested we walk off our dinner and we ended up wandering down the mall and ultimately ending up in St James park: the place Mike and I had our first date (a picnic). I started reminiscing when I realised Mike had stopped walking and was reciting a touching (and equally humourous) poem he'd written himself. It was incredible: I think you'd have to know my not-especially-sensitive man to realise how amazing and out of character it was for him to put himself out there like that.
He dropped to one knee and asked me to marry him. Only Mike could ask you to marry him whilst reciting poetry featuring the line "you're a nightmare"!! I always thought I would cry when the moment came, but I was so happy I didn't. I just said yes whilst a crowd of people watched on bemusedly! And here's the ring to prove it: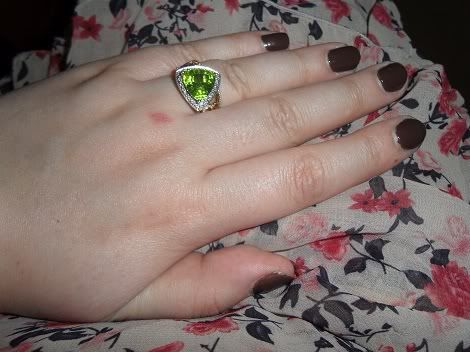 It feels like such an adventure to be getting married to "the one" and also daunting to have something so big and special to organise. To be honest I don't even know where to begin! This blog will be a record of my ideas, plans, colour schemes, themes and of everything that inevitably goes wrong, whilst I try to make our wedding day a perfect day we'll remember forever.
Love, Tor xx