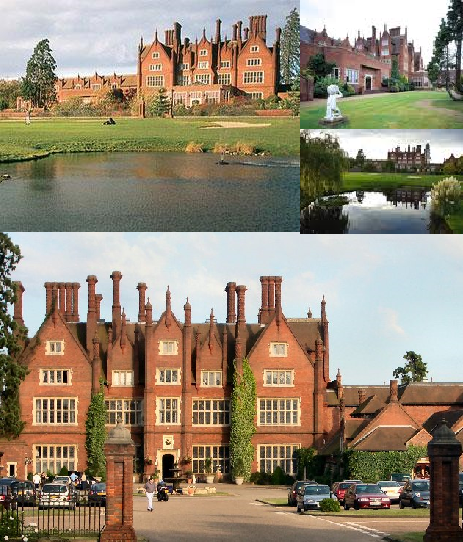 Mike and I met at the beginning of my third year at University in Norwich. Two years later I went back to Norwich to study for my Masters degree and Mike was a regular vistor: they were such fun times and we have such happy memories of being in Norwich together. We decided almost immediately that it was where we wanted to get married. And almost as quickly after than we both knew our dream venue: Dunston Hall.
They say a picture says a thousand words, and I think these pictures probably explain why this is my dream venue more than I ever could: it's breathtakingly beautiful, slightly gothic, has been lovingly restored and the grounds couldn't be more perfect. I'm already imagining having our photos taken by the lake with the hall in the background. It has one of those long sweeping drives that awes vistors when they see it for the first time, the food is exceptional, and inside it looks just as gorgeous as it does from the outside.
There are lots of other venues in Norwich and because Dunston Hall is quite expensive i'm sure we will consider our options (Mike loves considering all the options, he's so much more sensible than I am!) But Dunston Hall are having there annual open day on Sunday and we're going, along with our mums (the first time they are meeting, which is pretty exciting!). I know I won't be happy unless I come home with everyone agreeing that its the perfect place for us to get married: and then we can get on and book it, and hang the expense: after all, you only do this once!